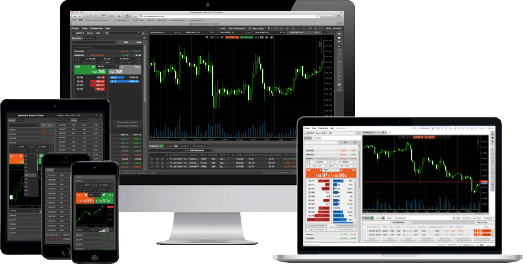 Consultoría corporativa en
Inteligencia de Negocios
Sabemos que sus necesidades de inteligencia de
negocios son únicas. Nuestro equipo tiene las
competencias, la experiencia y los procesos ágiles
que necesita para hacer de la inteligencia de
negocios un componente crítico de su crecimiento.
Contactenos

Consultoría en Business Intelligence
Transforme los datos de su empresa en información práctica
con servicios de consultoría en inteligencia de negocios.
Aproveche nuestra experiencia multi-industrial y conocimientos
técnicos para resolver sus desafíos comerciales
más complejos e interesantes.
Consultenos
Strategic planning means planning in a way that maximizes outcomes. Too many companies reach success once but then end up floundering. The reason is that these companies did not plan with any strategy in mind. Financial WordPress theme ensures that all of its clients have a strategic plan that outlines the company's vision and how it aims to achieve that vision:
Don James/Semplice – Article and News research
HighVoltageBusiness – Company and Industry Research
Goovers – Company and Industry Research
IRISpace – Industry Research
Lexos-Nexos – Company, Industry, Market Research
Plombett – Industry Research
Pronounce – market analysis report "slices"
reliable & safe
Financial Regulation
Licensed by the Cyprus Securities and Exchange Commission under licence number 138/11 in accordance with the Markets in Financial Instruments Directive.
Insured Client Funds
We are a proud member of the Investor Compensation Fund which acts as a guarantor of last resort for our investors. IFC covers the maximum amount of 20.000 EUR for MiFID clients.
Segregated Accounts
Investor's money is kept in segregated accounts with top-tier banks that cannot be claimed by creditors or used by us. Account base currencies are available in EUR, GBP, USD, CHF and JPY.
Negative Balance Protection
Through the use of an automated transaction monitoring and risk management system, a Consulting WP client's account will never be allowed to reach negative balance.
Extreme Transparency Policy
Our Extreme Transparency Policy ensures that the client receives a transparent price feed, transparent liquidity, transparent historical data, transparent market information at all times.
USD 825.000.000 NOP
The total value of all of the client's open positions combined (net open position) may not surpass USD 825.000.000.
Range of markets
forex
Trade Forex with leverage, sixty currency pairs, fast execution and No Dealing Desk.
indices
Trade 15 Index CFDs and take a position according to your view of the overall market.
metals
Trade gold and silver and take advantage of our advanced platforms and no-deposit-fees policy.
oil range
Trade Brent Crude and WTI light crude oil. No deposit fees.